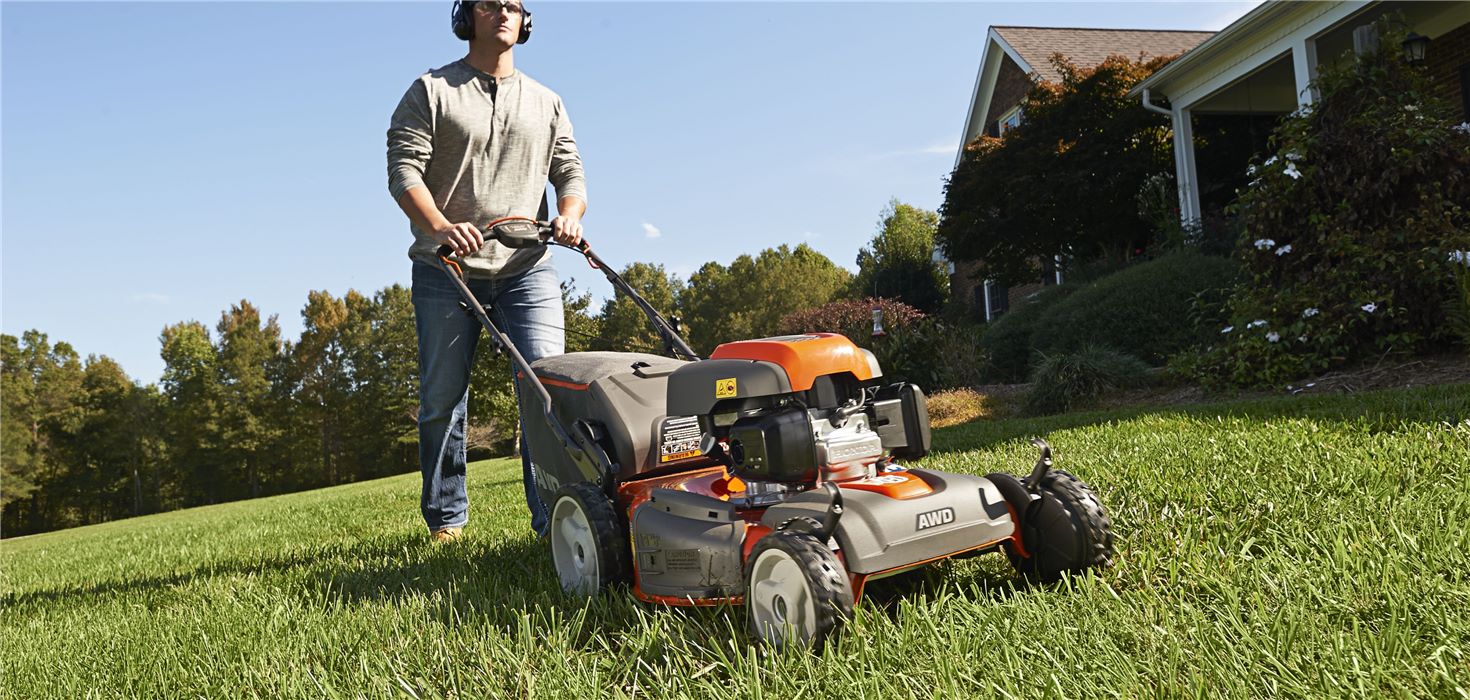 Buying a lawn mower is not always an easy decision. Lawn mowers are a bigger financial investment that most gardening equipment so you want to make sure you're getting your moneys worth and the right lawn mower to suit your personal needs. A lawn mower should be something you own for years and that is a lasting product provided of course you keep up it's maintenance. With lawn mowers there is not a one size fits all models and with yards coming in all shapes and sizes it's important you are choosing one that will suit your garden needs and keep your garden looking great. Take a look below at our guide so that you are sure to pick the right mower for you.
Things to consider when buying your lawn mower
There are a few factors involved when purchasing a mower. Firstly what you need it for. Do you have a small yard that needs to be mowed once every two week? Or do you live on a large property that needs constant maintenance?
As well as looking at the size you'll have to factor in if your yard is hilly and has many obstacles like trees or play equipment that you will have to mow around. All of these things will affect the kind of mower you will purchase, even the kind of grass you have growing.
Engine Size
Another thing to look into is the power of your lawn mower. There is not a lot of point in getting the top of the range mower for your push lawn mower if you are only mowing a small area of flat grass every few weeks. Likewise don't expect to cut through tough long grass with a small mower. Again take a look at the size and needs of your garden to be sure you are getting the engine that's power will suit your yard.
Added features
Some mowers come with a lot of features like electric starts, which saves you having to rev it up yourself. The higher tech the features the bigger the price so make sure you are seeing what is really necessary and if it will make your life a whole lot easier or if it just more of a gimmick.
Your Yard
A small yard
If you have a smaller yard then you will probably be looking at a push mower or an electric mower. Push mowers are propelled by the operator and are on the cheaper scale. If you only have a small area to mow then consider a push mower as mowing a small area will not be too physically exhausting and the cheaper price point is a good thing if you are not needing to use your mower once a week. Electric mowers can be a lot smaller and easier to store. These take no fiddling around with fuel and are easy to start but they do lack the power of a push mower so if you have slopes or a thicker grass type then they may not be for you, but they are ideal for small grassed courtyards.
Some Mowers to Consider for a smaller yard
Ozito Ecomow
This mower is a small and lightweight electric model. It features a quiet running 1000W motor that has very low maintenance. It is easily portable and has three different height adjustments. A great feature of this mower is it's 30L grass catcher that collects the lawn clippings so you can compost or turn them into mulch while keeping your lawn looking neat and tidy. This is a great model for the small lawn.
Honda 21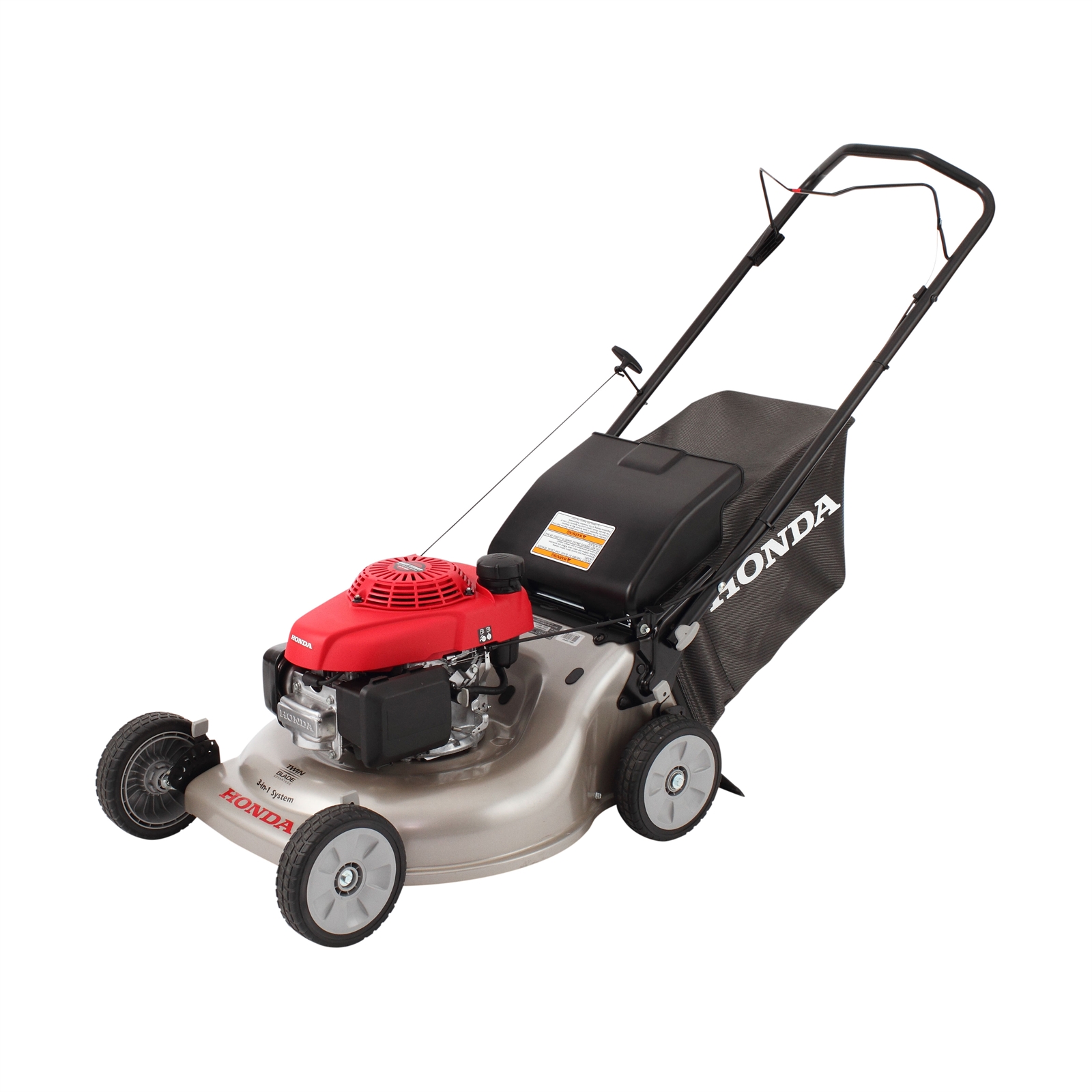 The Honda 21 is a petrol push mower. It had twin bar bladed and Hondas very own engine braking technology for easy use. It is very economic on fuel and has a smooth quiet operation. It comes as a four stroke, which means there is no messy fuel mixing involved. Its clip director mulching feature also comes in handy. Perfect for the medium sized yard.
A larger yard
If your yard is on the bigger scale then you may consider an electric mower or a self-propelled mower. These mowers take a lot of the physical exertion out of moving as they move themselves forward and just need to be guided by you. This is a great feature also for those who are not as physically fit and may tire easily with a push mower.
Some Mowers to Consider for a larger yard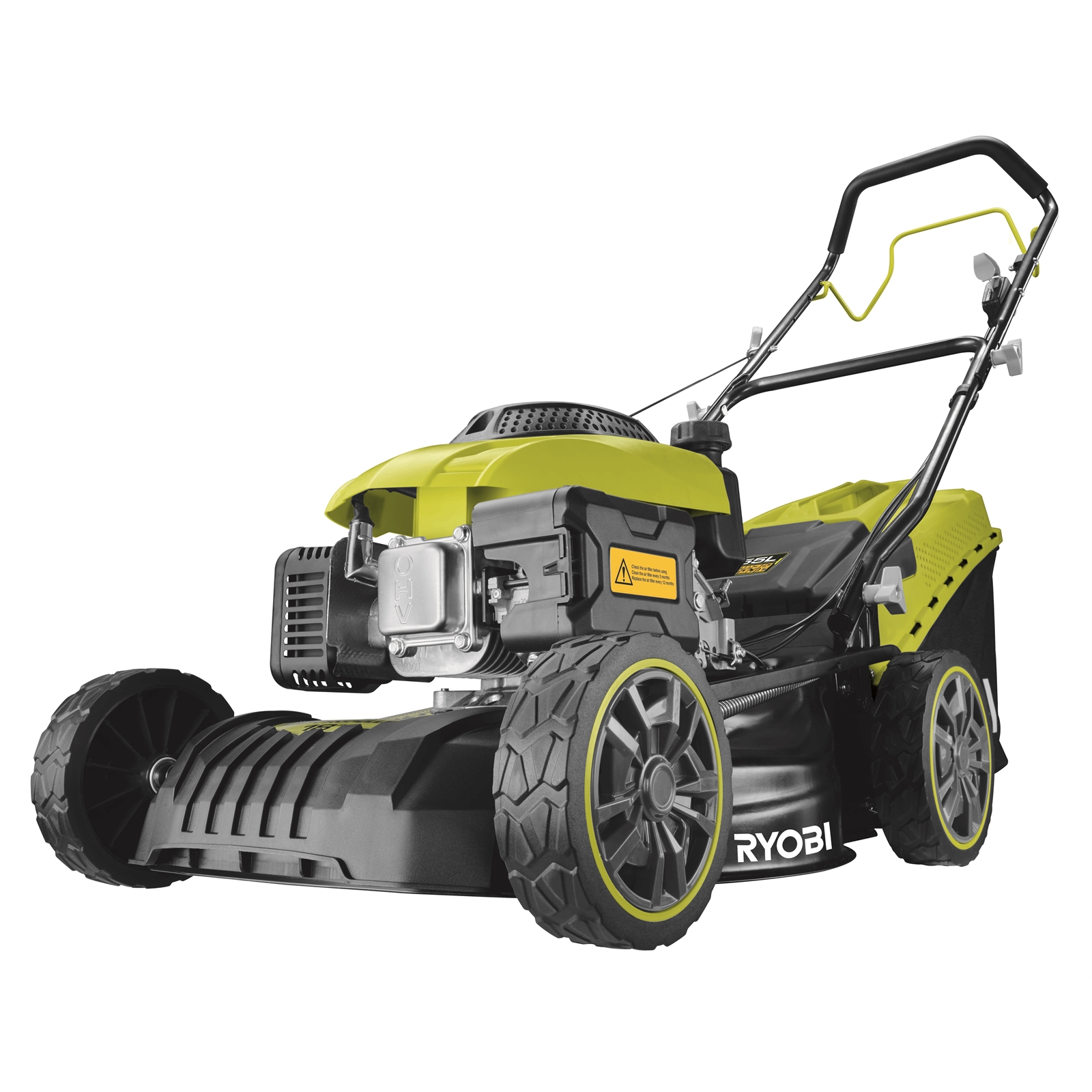 Ryobi 160cc 18in 4 Stroke Self-Propelled Mower
The Ryobi is a self-propelled mower that features powerful 4-stroke engine. It comes with the choice of 7 cutting height, which can give you more control over the look you are wanting for your lawn. It has an auto choke which makes for easier starting with no priming needed. And it's self propelled function helps save on the physically exhaustion of mowing larger areas. Great for the larger yard or those who need a little extra push help.
Honda 21" Commercial Push Mower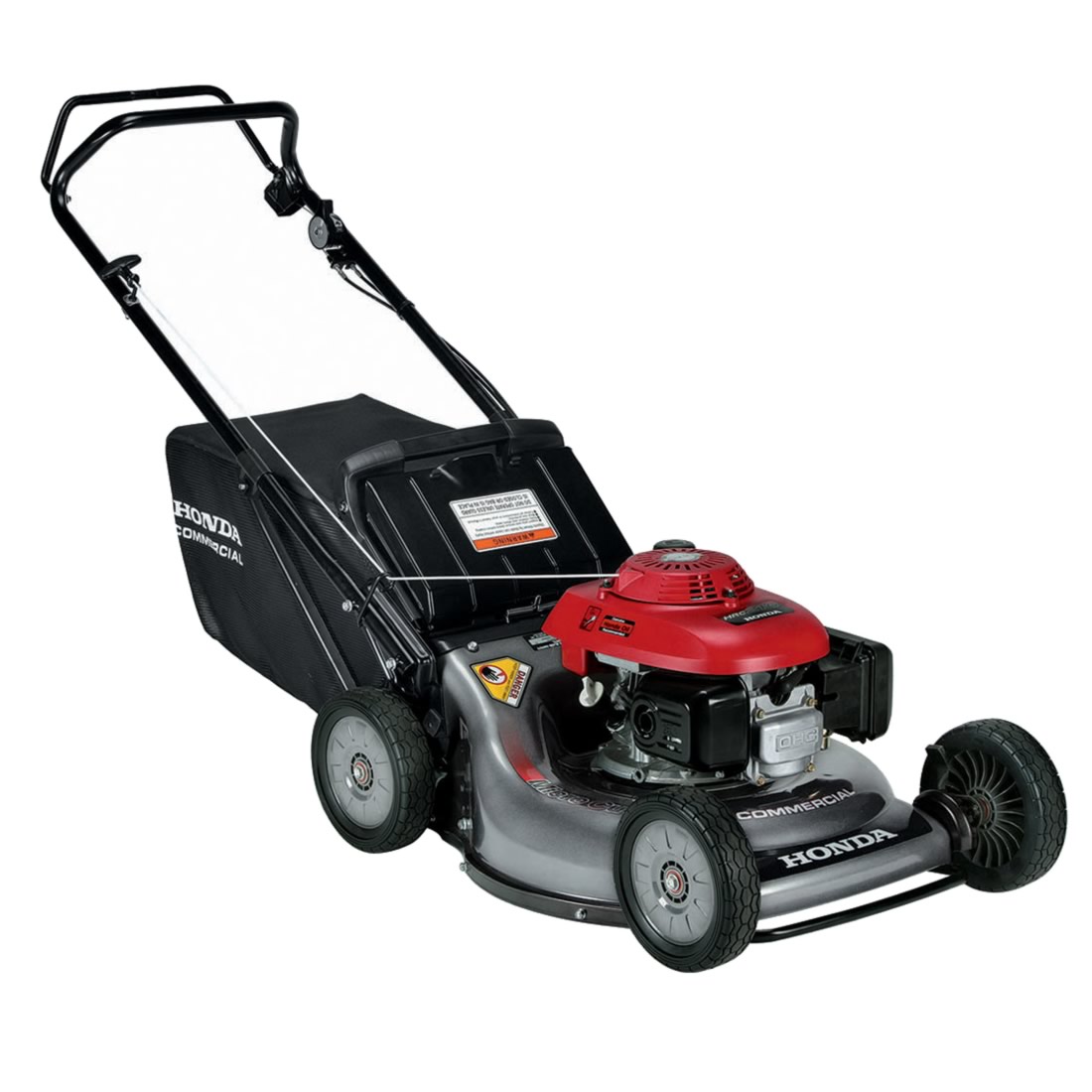 This mower is an upgrade on the smaller model mentioned above. It is a bigger machine that has a bit more oomph too it and it perfectly suited to people who will be using a mower a lot either in a professional capacity of for constant grounds keeping for their own property. It comes with a 2 year warranty for domestic use and again with it's clean running engine and twin bar blades is a solid model for anyone looking to get a lot of use from their mower.
A large Property
If you are on a big property as a apposed to a back yard then a ride on mower may be the right solution for you. They are also ride on mowers that come with different attachments so you can get more than just a mower for your money. These are obviously on the more expensive scale and are best with mowing large unobstructed areas. They are also bulky to store so make sure you have enough room on your property to store it in a sheltered area.
Some Mowers to Consider for a large property
Husqvarna TS138 Ride on Mower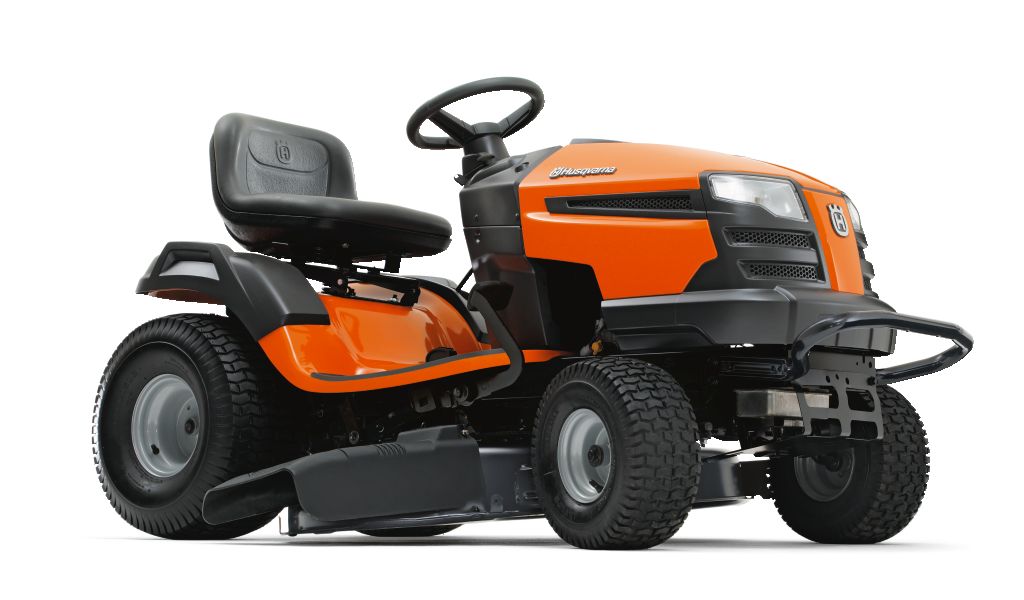 This mower is a ride on for those with a large property that needs a lot of maintenance. The Husqvarna is an efficient mower with side ejection and ergonomically built to make hours in the chair as comfortable as can be. It features a Briggs & Stratton Endurance engine, which is known for its power and has full pressure lubrication. It is pedal operated and has a range of accessories available to build onto it.
John Deere X300 Select Series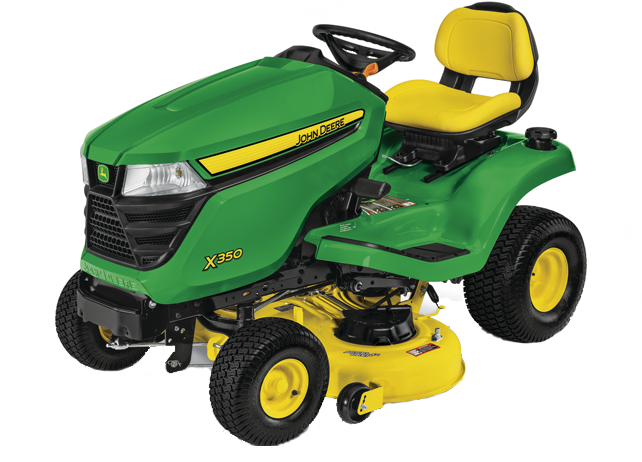 John Deere has a great reputation for making powerful farming equipment. With their X300 they are bringing the power of farming to a smaller model suitable for the large landowner. It's long wheelbase gives the rider great stability and a smoother riding experience through more rugged terrain. It comes with a Twin Touch hydro-static transmission for easy use and a V-twin iTorque power system. With a medium range price point this is the perfect ride on is your black of land has more challenging terrain.
Making the right choice
Before going out to shop around for your motor make sure you have made your own list of everything you need your mower to do, the size of your yard and your own physical capabilities. Visiting different stores and feeling each machine is the best way to know you are getting exactly what you want, and by showing the shop attended your list of needs they will be able to help you better find a mower that you will be happy with. Remember to take proper care of your mower and get yearly services to keep your engine running smooth and your blades sharp for years to come.